Wrong side of history times two – fascist and stupid!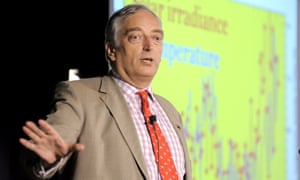 Rightwing populists to launch attack on climate science in vote drive before EU elections
Germany's rightwing populists are embracing climate change denial as the latest topic with which to boost their electoral support, teaming up with scientists who claim hysteria is driving the global warming debate and ridiculing the Swedish climate activist Greta Thunberg as "mentally challenged" and a fraud.
The Alternative für Deutschland party (AfD) is expected to launch its biggest attack yet on mainstream climate science at a symposium in parliament on Tuesday supported by a prominent climate change denial body linked by researchers to prominent conservative groups in the US.