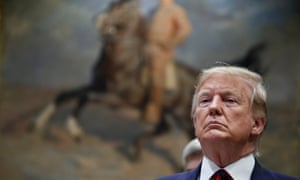 It's important to uphold the constitution through impeachment – even if it goes nowhere, even if it's unpopular with many voters, even if it's politically risky
It's a constitutional crisis all right. So what happens now? An impeachment inquiry in the House won't send Trump packing before election day 2020 because Senate Republicans won't convict him of impeachment.
So the practical political question is whether a House impeachment inquiry helps send him packing after election day.