It's not a plan, it's something you do by leadership – so why was his leadership lacking in his last run? And why isn't he a member of the Democratic Party?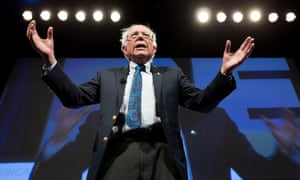 The Vermont senator's 2020 campaign has implemented policies that are the 'gold standard' after claims its culture in 2016 was 'too white' and 'too male'
Bernie Sanders' presidential campaign has unveiled sweeping new guidelines to combat sexual misconduct and discrimination among his campaign team. The move comes after months of talks with former staffers who felt mistreated during the senator's 2016 White House bid.
Related: Bernie Sanders says he was not aware of claims of sexism in 2016 campaign