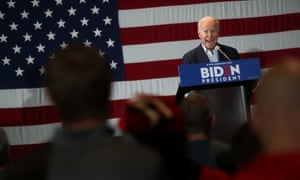 As times have changed, Biden's expressed retrospective misgivings about some of his earlier actions and stances. That's not enough
After much huffing and puffing, Joe Biden has officially entered the race for 2020. In his announcement, he indicated his intention to hit the ground running immediately in early primary states, especially South Carolina.
We were struck by the emphasis on South Carolina. The state's Democratic presidential primary has taken on iconic status at least since 2008, when candidate Barack Obama's victory there, on the heels of a victory in the Iowa caucuses three weeks earlier, propelled him toward the nomination. In 2016, South Carolina stood out among the commentariat as the crucial test of a candidates' ability to appeal to African American voters, and Hillary Clinton's overwhelming win fueled the contention that she was a much stronger candidate than Senator Bernie Sanders among African Americans and other voters of color.