Racists and sexists have no morals!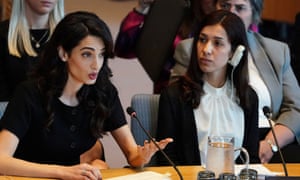 Measure on sexual violence in conflict passes after Trump administration threatened to veto document over references to reproductive health
The UN has backed a resolution on combatting rape in conflict but excluded references in the text to sexual and reproductive health, after vehement opposition from the US.
The resolution passed by the security council on Tuesday after a three-hour debate and a weekend of fierce negotiations on the language among member states that threatened to derail the process.