Trump favors rape as weapon of war?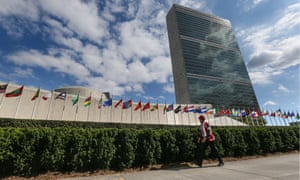 Exclusive: US warns it will reject measure over language on sexual health in latest example of hardline abortion stance
The US is threatening to veto a United Nations resolution on combatting the use of rape as a weapon of war because of its language on reproductive and sexual health, according to a senior UN official and European diplomats.
The German mission hopes the resolution will be adopted at a special UN security council session on Tuesday on sexual violence in conflict.