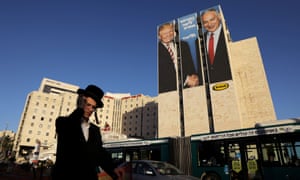 Flushed with election success and politically tooled-up with Trump's support, he now has the holy Islamic sites in his sights
Is Israel lining up its ducks for another dramatic unilateral action in Jerusalem? The portents are there in the recent Israeli election campaign, a campaign that returned Benjamin Netanyahu to power with a small but even more nationalist coalition majority.
Emboldened by Donald Trump's decision in 2017 to recognise Israeli sovereignty over Jerusalem, both at the expense of Palestinian claims to a capital in the eastern parts of the city and in contravention of scores of UN resolutions, Netanyahu made campaign promises to annex additional parts of the Israel-occupied West Bank and ruled out any possibility of concessions to the Palestinians over Jerusalem.