Owns Trump!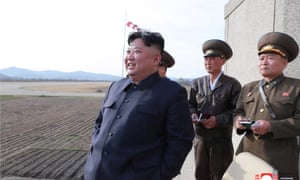 Regime's leader says test of tactical guided weapon would increase the 'combat power' of the country
North Korean leader Kim Jong-un oversaw the testing of a new type of tactical guided weapon on Wednesday, state media Korean Central News Agency (KCNA) said on Thursday.
It is North Korea's first public weapons test since the second US-North Korea summit in Hanoi ended with no agreement in February.