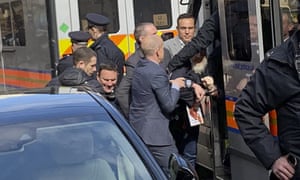 It was shocking that neither main party pointed out he'd evaded facing sexual charges
Women's issues are always the political side salad, never the main event. We are always told we have to wait until everything else is perfect and then we can focus on the fact that women are being sexually abused in their workplaces, beaten in their homes and sexually assaulted in their personal lives.
For example, in recent months I and others have been pushing the government to make it a legal duty on all employers to protect their staff from sexual abuse and harassment at work, just as they have to make sure their employees' fingers don't get chopped off or that staff aren't doused in bleach.