Biggest shame of all!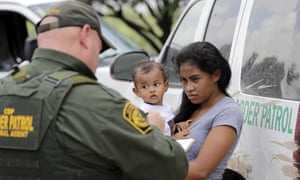 Trump administration outlines plan in response to lawsuit
Thousands of children were taken from their parents at border
It could take the US government up to two years to identify potentially thousands of children who were separated from their parents by the authorities at the southern border, the government said in a court filing.
The filing late on Friday outlined for the first time the Trump administration's plan for identifying which family members might have been separated by assessing thousands of records using data analysis, statistical science and manual review.