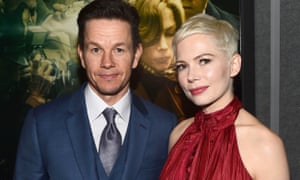 The actor has expressed disappointment over the huge gap in pay compared to Mark Wahlberg for reshoots on All the Money in the World
Michelle Williams has spoken of her upset over revelations she was paid drastically less than her male co-star for work reshooting the thriller All the Money in the World.
Williams reportedly received less than $1,000 for her work on the hurried reconvention of production on Ridley Scott's film, which was reshot with Christopher Plummer taking over the lead role following allegations of sexual misconduct against Kevin Spacey, its original lead. Her co-star, Mark Wahlberg, pocketed $1.5m.