Who outside really cares?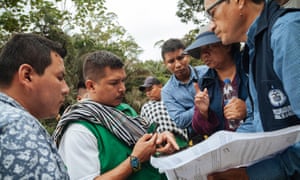 In part three of our series, the Siona people stress opposition to any operations on their territory
Pablo Maniguaje, an indigenous Siona man, is wearing a white-sleeved tunic and peccary tooth necklace. To the right, out of sight, is the Putumayo River, running downstream towards Peru and the main trunk of the Amazon.
Maniguaje is talking about his territory. He is keen to emphasise its importance to the Siona people. "The trees, the water, the air … That's life for us," he said. "What else is there?"