Pants on fire award!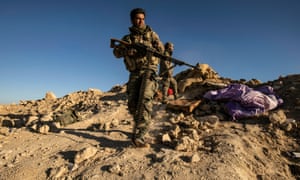 Announcement appeared to catch US allies off-guard as SDF spokesman says its fighters clashed overnight with Islamic State militants
The Trump White House has declared that the Islamic State no longer holds any territory inside Syria, but the claim was disputed by Kurdish-led forces on the ground who said clashes were continuing.
Sarah Sanders, the White House press secretary, told reporters that the acting defence secretary, Patrick Shanahan, had briefed Donald Trump and that the Pentagon had confirmed that the last vestiges of the Isis "caliphate" had been eliminated.