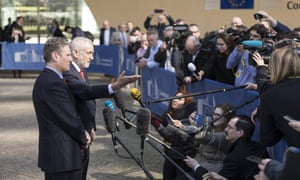 The Tories' partisan games have killed so many potential solutions that an election is the best option left
We are being trolled by a prime minister who is prepared to drive a nation into the abyss to preserve the cohesion of the Conservative party. Like a partner who perennially hints at a romantic three-course meal and a possible popping of the question only to give you beans on toast, Theresa May served up another anticlimax with her national address. She provided no exit routes out of a building she has set alight, merely attacking a parliament she forced the electorate to vote for less than two years previously.
It is the most basic statement of political reality to say that Britain's national crisis has been manufactured by the Conservatives, but it's one that needs repeating in a media environment rigged in favour of the right. A generation-long Tory power struggle and the disastrous attempts to navigate it by David Cameron and his successor have brought Britain to its knees. The narrative over the coming days will be that the onus is on Labour to accept May's deal – a deal both remainers and leavers are united in judging to be terrible – or condemn Britain to no deal.