RIP Dude!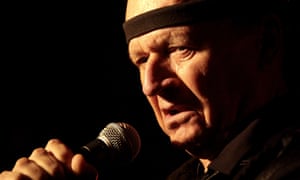 While his music featured most famously in Pulp Fiction, echoes of Dale's sound can be heard across the rock spectrum
In theory at least, Dick Dale should have been a long-forgotten figure. He was the self-proclaimed King of the Surf Guitar, and surf music – particularly in its instrumental, twangy-guitar-led variety – was a brief fad: one of the passing fancies with which American pop occupied itself between the waning of the first wave of rock'n'roll and the arrival of the Beatles.
Those famous surf music advocates, the Beach Boys, had completely abandoned the genre within a couple of years of their debut single, cannily turning their attentions first to cars, then to the more general vicissitudes of teenage life; Dale's career should have been over when Capitol Records dropped him in 1965.