It belongs to Syria!!!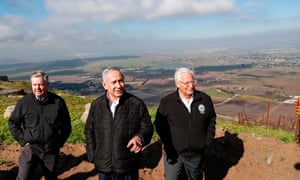 State department changes term in annual human rights report
Israel captured territory from Syria in 1967 war
The US has dropped its description of the Golan Heights from "Israeli-occupied" to "Israeli-controlled" in a state department report, the latest sign of approval towards Israel's disputed claim to land it captured from Syria.
World powers have long called on Israel to rescind its authority of the strategic region and labelled the occupation as illegal under international law.