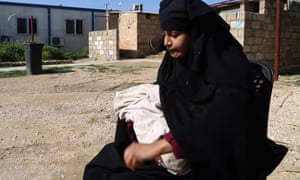 Shamima Begum may not deserve much sympathy, but she is a UK citizen. And so was her baby
Theresa May famously peddled a story about an illegal immigrant who had won his case because he had a cat and had used article 8 of the Human Rights Act – the right to a family life – to stay in the country.
It wasn't true but, hey, she didn't care: she had a point to make about the Human Rights Act and she needed a headline-grabbing story. In the same speech, the then home secretary said: "We must end the Human Rights Act." As we now know, she, very unfortunately, made it to the office of prime minister.