Brown shirts on the rise again in Britain!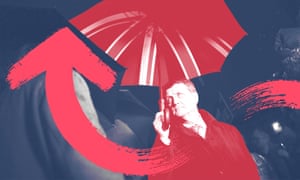 Investigation reveals exodus of party's moderates and influx of more extreme newcomers
A surge in Ukip membership is shifting the party decisively towards the far right, as long-standing moderates are replaced by entrants attracted by an anti-Islam agenda based on street protest, a Guardian investigation can reveal.
Membership has risen by about 50% over the 12 months from a low point a year ago, rapidly reshaping the party in the image of its leader, Gerard Batten, who describes Islam as "a death cult" and has appointed the anti-Muslim activist Tommy Robinson as an adviser.