collective POS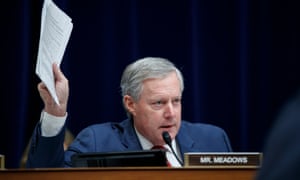 How long will the Republican party continue to do Donald Trump's bidding?
With Michael Cohen testifying in front of the House oversight and reform committee, congressional Republicans were gifted with another opportunity to sink lower in their moral abyss due to their self-immolating fealty to Donald Trump.
Cohen, who has pleaded guilty to multiple crimes, including campaign finance violations and lying to Congress, testified under oath to reveal details about his relationship with Trump, whom he has generously referred to as a "conman", "cheat", "racist" and "liar".