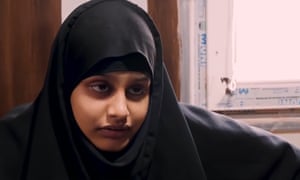 We can't know the pressures she was under. Sajid Javid must allow her to tell her side of the story
Less than two weeks after Shamima Begum was discovered in a Syrian refugee camp, she's public enemy number one. Eight in 10 people believe she should be stripped of her British citizenship; 65% say so, even if that leaves her stateless.
The home secretary, Sajid Javid, might regard this as vindication of his disgraceful decision to deprive Begum of her citizenship last week. But others have expressed dismay at the level of public vitriol.