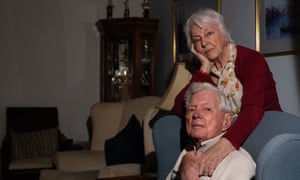 Authorities refused spousal visa for over two years despite 25-year marriage to UK woman
A 90-year-old man with serious physical and mental health issues who was informed he had to return to the US to apply for a visa to live with his British wife in the UK has been told it was all a mistake.
Albert Dolbec, a US citizen, has been married to his wife Dawn, 84, for 25 years. For the past two and a half years, however, the Home Office had refused to issue him a spousal visa because, it said, he had entered the UK on a visitor's visa and could not convert it inside the country.