Lt. Gov should resign so Governor can appoint someone clean and then resign himself. GOP would screw citizens in Virginia!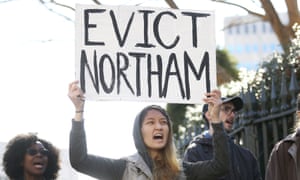 If the Democratic party's actions are to ever credibly meet its rhetoric, then Northam, Fairfax and Herring must resign
When Democrats won all three statewide constitutional offices in 2013 for the first time in over two decades, it seemed to herald a new era in Virginia politics. This change also brought significant policy wins, such as former governor Terry McAuliffe restoring the voting rights of over 200,000 convicted felons who had served out their sentences and attorney general Mark Herring's refusal to defend Virginia's ban on same-sex marriage in the courts. This generally positive direction seemed confirmed when the Virginia Democrats held all three of those offices and made significant inroads in the state legislature in the 2017 elections.
Related: Policies that harm black bodies deserve the same outrage as blackface | Shanita Hubbard