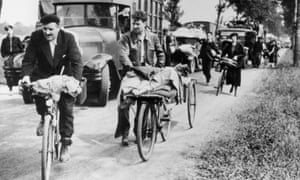 We must learn to understand that the union is all about protecting the safety and prosperity of its citizens
What does the EU want? This simple question has foxed Brits throughout the Brexit talks. It is alleged that Brussels is desperate to retain Britain; that it yearns to get rid of it; that German car-makers and friendly states such as the Netherlands will force Angela Merkel to let Britain cherrypick the best of membership; that Europeans want to ruin Britain, sending it on its way with a punishment beating pour encourager les autres. None of this contradictory speculation has turned out to be right, and Britain's negotiating efforts have been the poorer for it.
European mainlanders can be hard to read. The Friday before last, prominent Germans including Annegret Kramp-Karrenbauer, Angela Merkel's heir presumptive, wrote a saccharine letter to the Times urging Britain to stay. On Monday the Polish foreign minister broke EU ranks to suggest that the Irish backstop be limited, to get Theresa May's deal over the line. Yet on Wednesday Merkel seemingly contradicted her own colleagues, opining fatalistically that Britain, an island, had always had "patchy" relations with the EU and suggesting that its exit is inevitable. The day after, an exasperated Emmanuel Macron told a crowd near Lyon that Brexit has "torn British society apart" and "cannot be delivered", his tone so critical that it moved a Spectator writer to ask why the French president "hates Britain so much". The motivations and instincts of our continental partners sometimes baffle us Brits.