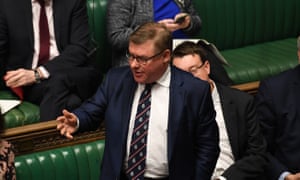 I am proudly centre-right, but Brexit has summoned the very worst demons that lurk in the party's psyche
I have had it up to here with the Conservative party. Not, perhaps, an unusual sentiment to find expressed in the Guardian. But, as a centre-right columnist, I do not start from the proposition that all Tories are inherently evil champions of "neoliberalism" (whatever that means), intent on maximising suffering and despair. I don't express this contempt for the party blithely or to prove a point. This is not an exercise in rhetoric. I mean it.
By way of explanation: I used to edit the Spectator. I am proud to chair a centre-right thinktank, Bright Blue. I wrote a book about the Conservative-led coalition. And if you think that's bad, I was one of the few people in the world who applauded aspects of Theresa May's 2017 manifesto (that's a really select club).