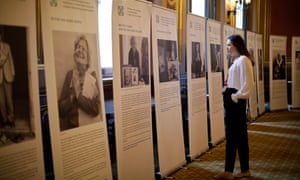 Call for better education after scale of ignorance is revealed in survey to coincide with memorial day
One in 20 British adults does not believe the Holocaust happened, and 8% say that the scale of the genocide has been exaggerated, according to a poll marking Holocaust Memorial Day.
Almost half of those questioned said they did not know how many Jews were murdered in Nazi death camps, and one in five grossly underestimated the number, saying that fewer than two million were killed. At least six million Jews died.