A wax impression?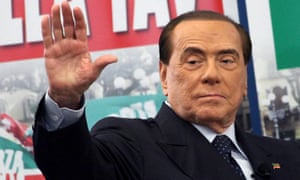 Billionaire former Italian prime minister convicted of tax fraud cites 'sense of responsibility'
He's been convicted of tax fraud, barred from public office in Italy due to his criminal record and dogged by reports of his "bunga bunga" sex parties.
But, at what he described as "my lovely age of 82", the billionaire former Italian prime minister and media mogul Silvio Berlusconi has announced his intention to stand for the European parliament.