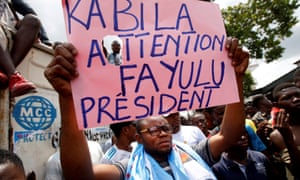 Bloc has 'serious doubts' over vote, for which declared runner up has called a recount
The African Union has issued a surprise last-minute demand for the Democratic Republic of the Congo's government to suspend the announcement of final results of the deeply disputed presidential election.
DRC's constitutional court is poised to rule as early as Friday on a challenge filed by the election's declared runner-up. Martin Fayulu has requested a recount, alleging fraud.