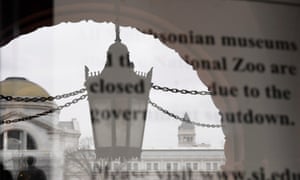 When the government shutdown hit family finances, enterprising Bella Berrellez responded by setting up a company selling organic body scrubs
As the partial federal government shutdown ends its second week, many workers without paychecks, as well as their families, are becoming increasingly worried about their personal finances.
That problem was on the mind of one fifth-grader in Gaithersburg, Maryland (a DC suburb), whose mother was furloughed from her job at the Food and Drug Administration back on 28 December. But instead of complaining, she, like any good entrepreneur, took action: she opened up a business.