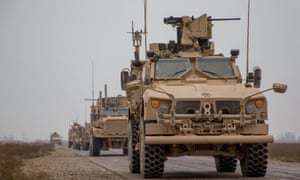 Attack comes after Trump said he would withdraw US troops as 'we have defeated Isis'
Two British special forces soldiers have been seriously injured in a missile attack by the Islamic State (Isis) in Syria. The incident is thought to have happened on Saturday morning and the soldiers were airlifted by US forces for medical treatment.
Rudaw, a Kurdish news outlet, reported that the British soldiers were hurt in an attack on a Syrian Democratic Forces (SDF) base in the town of Deir ez-Zor, in the east of the country.