How long before the streets erupt. Voters voted in disgust again past corruption and pretended he would not be so bad – as he carries out evil intentions – Brazil will???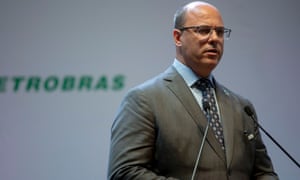 Brazilian activists and experts expressed outrage after Wilson Witzel said security forces were authorized to use lethal force
Human rights activists and public security experts have expressed outrage after the newly elected governor of Rio de Janeiro state confirmed plans to implement shoot-to-kill policing tactics in the crime-ridden region.
Related: Jair Bolsonaro launches assault on Amazon rainforest protections