Even toads have more class!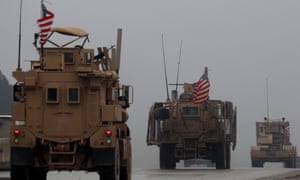 Troops 'fighting Isis remnants' and 'slowly' being sent home, tweets US president
Donald Trump has appeared to water down plans for an immediate pullout of US troops from Syria, even as he defiantly claimed that his achievements in the conflict should make him a "national hero".
The tweeted comment on Monday came the day after a senior Republican senator said the US president had promised to stay in Syria to finish the job of destroying the Islamic State group – days after he shocked allies, and his own military establishment, by saying troops were coming home.