Go, go, go! Women are the winners!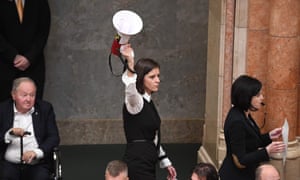 A new wave of female politicians and protesters are offering an alternative to the Hungary PM's macho politics
When the speakers took the stage to address the crowds of protesters in front of Budapest's imposing parliament building on Sunday, they had two things in common. They were all staunch opponents of Viktor Orbán, Hungary's far-right prime minister. And they were all women.
In a country where Orbán's populist politics have a distinctly macho flavour, and debates about women often come in the context of child-bearing and family life, the political opposition is being voiced in a united and distinctly female front.