The anti-vaxers are killing people by making themselves feel they have power – power to kill children!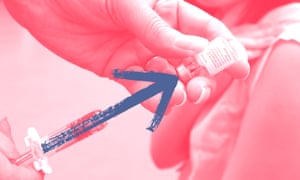 A climate of doubt about vaccine safety is putting lives at risk, experts warn
A growing anti-vaccine movement in Europe, fuelled by social media and anti-establishment populists, is putting lives at risk and may be to blame for measles outbreaks surging to a 20-year high, health experts are warning.
A fresh Guardian analysis of WHO data shows that measles cases in Europe will top 60,000 this year – more than double that of 2017 and the highest this century. There have been 72 deaths, twice as many as in 2017.