What reputation? And who cares?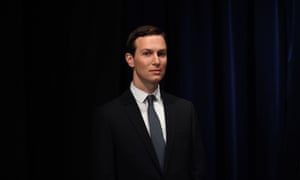 Some caution that while Jared Kushner deserves the credit he got, his reputation is doomed by conflicts of interest and a close relationship with the Saudi crown prince
There is a first time for everything. On Wednesday Jared Kushner, son-in-law of Donald Trump and bête noire of American liberals, woke up to headlines not accusing him of corruption or mocking his political naiveté. They were headlines of praise.
Kushner had helped bring about bipartisan accord almost unheard of in today's Washington to overhaul criminal justice.