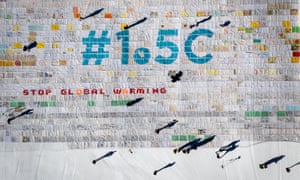 Big cuts in carbon emissions and a rise in protection from extreme weather urgently needed
The UN climate change summit begins on Monday with a warning that today's generation is the last that can prevent catastrophic global warming, as well as the first to be suffering its impacts.
Almost 200 nations were set to meet in Poland for two weeks, aiming to hammer out a vital agreement to turn the carbon-cutting vision set in Paris in 2015 into reality. Moves to rapidly ramp up action would be another key goal, with current pledges leaving the world on track for a disastrous 3C of warming.