Deny global warming kill marine life – the earth for profit and votes!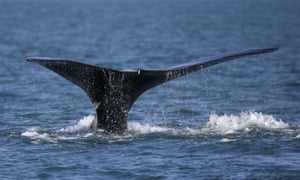 Airgun testing in search for oil and gas could harm hundreds of mammals such as dolphins and whales off the Atlantic coast
The Trump administration is to allow marine creatures such as whales and dolphins to be harmed by companies as they search for potential oil and gas reserves off the Atlantic coast.
The National Oceanic and Atmospheric Administration (Noaa) has granted five operators permission to "incidentally but not intentionally harass marine mammals" while conducting surveys for fossil fuels in the seabed.