Greed fouls all morals!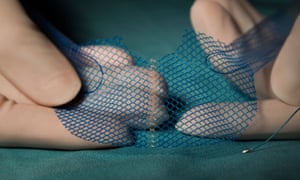 Exclusive: staff at Johnson & Johnson had concerns it could harden in body, emails show
• Revealed: how faulty implants harm patients worldwide
• Why we're examining the implants industry
A vaginal mesh implant made by one of the world's biggest pharmaceutical firms was launched despite the company being warned it could shrink and harden inside the body, company documents reveal.
Internal emails between executives, shared with the Guardian, show staff at Johnson & Johnson (J&J) were concerned that the plastic material the mesh was made from had the potential to turn "hard as a rock" and roll up like a "folded potato chip" inside patients.