Greed over life!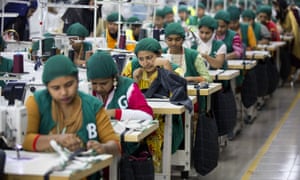 Closing Dhaka office will limit international ability to inspect clothing supply chains for brands like H&M, Esprit and Primark
An international inspection regime put in place after the collapse of a Bangladesh garment factory killed more than 1,100 people will be forced to leave the country on Friday, with activists warning of "profound and lasting" consequences for worker safety.
A restraining order imposed by the Bangladesh high court will come into force on 30 November, forcing the Accord for Fire and Building Safety in Bangladesh to close its Dhaka office, limiting its ability to inspect thousands of factories supplying clothes for brands including H&M, Esprit and Primark.