Picture white terrorist!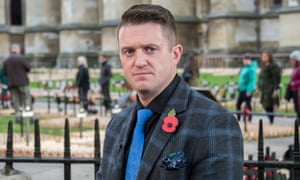 Far-right activist will not be able to meet with Republican lawmakers in Washington this week
The British far-right activist Tommy Robinson has not been granted a US visa in time to meet with Republican members of Congress in Washington this week, according to an organiser of the meeting.
Robinson is the founder of the English Defence League (EDL) which in the past has staged violent demonstrations against Islam.