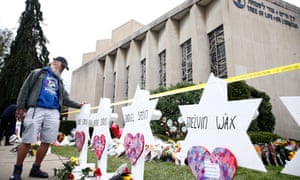 The synagogue shootings in Pittsburgh should be a clarion call for society to take a stand. I want London to lead the way
On Saturday – exactly a week after the horrific attack in Pittsburgh – I had the privilege of attending a Shabbat service at a synagogue in London to show solidarity with the Jewish community, both here and around the world. We prayed for all those affected – the families, the friends and the wider Jewish community. This evening, I'm also proud to be speaking at the annual dinner of the Board of Deputies of British Jews – a great organisation that does an incredible job standing up for the Jewish community in our country.
Understandably, many Jewish Londoners – and Jewish communities around the world – are not only mourning the victims of the dreadful attack in Pittsburgh, but worried about what this means for their own safety. A synagogue should always be a sanctuary, a place where you feel safe to worship and practise your faith in peace.