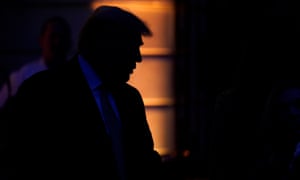 The idea that the powerful are victims who must be coddled arose in a setting that recalls the United States of today
The governing principle of the Trump administration is total irresponsibility, a claim of innocence from a position of power, something which happens to be an old fascist trick. As we see in the president's reactions to American rightwing terrorism, he will always claim victimhood for himself and shift blame to the actual victims. As we see in the motivations of the terrorists themselves, and in the long history of fascism, this maneuver can lead to murder.
The Nazis claimed a monopoly on victimhood. Mein Kampf includes a lengthy pout about how Jews and other non-Germans made Hitler's life as a young man in the Habsburg monarchy difficult. After stormtroopers attacked others in Germany in the early 1930s, they made a great fuss if one of their own was injured. The Horst Wessel Song, recalling a single Nazi who was killed, was on the lips of Germans who killed millions of people. The second world war was for the Nazis' self-defense against "global Jewry".