They don't need return of a fascist!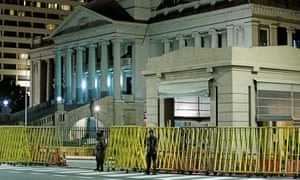 Incumbent clings to post as president arranges return of strongman Mahinda Rajapaksa
Sri Lanka has been plunged into constitutional crisis as two men claim to be its lawful prime minister, one of them the strongman former president Mahinda Rajapaksa.
The current president, Maithripala Sirisena, announced late on Friday that he had sacked the prime minister, Ranil Wickremesinghe, and replaced him with Rajapaksa, whose 10-year rule was marred by allegations of forced disappearances, brutality and creeping authoritarianism. Yesterday Sirisena suspended parliament until mid-November, stopping Wickremesinghe calling an emergency vote to challenge the decision.