Unlimited hatred of non-hetero people.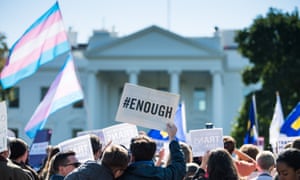 Exclusive: US diplomats have pushed for rewriting of collective statements to remove language inclusive of transgender people
The US mission to the United Nations is seeking to eliminate the word "gender" from UN human rights documents, most often replacing it with "woman", apparently as part of the Trump administration's campaign to define transgender people out of existence.
At recent meetings of the UN's Third Committee, which is concerned with "social, humanitarian and cultural" rights, US diplomats have been pushing for the rewriting of general assembly policy statements to remove what the administration argues is vague and politically correct language, reflecting what it sees as an 'ideology' of treating gender as an individual choice rather than an unchangeable biological fact.