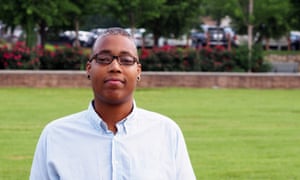 Their lives would be at odds with the scientifically erroneous definitions of sex and gender that Trump is pursuing
It took decades for Anunnaki Ray Marquez to accept himself. Then, on 17 September 2018, the state of Colorado accepted him, too, issuing a new birth certificate that said he was "intersex", meaning born with a mix of what are considered male and female sex characteristics.
It was a "huge, gigantic, momentous" event in the 50-year-old's life: finally an official government document recognizing his existence. But the celebration was short-lived.