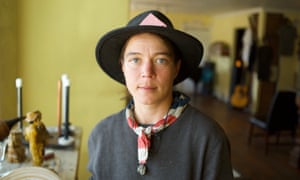 Many progressives disagree on how best to fight the far right. This is how one rural Oregon community resisted
Laura Rose might go to prison for an anti-fascist action which has exacerbated a deep debate in a small Oregon town, but they say it wasn't premeditated.
"I didn't make a plan. I missed the bus," Rose says, raising their eyebrows under a battered cowboy hat.