I.R.O.N.Y!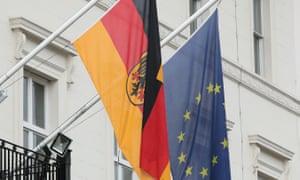 Huge rise in number of requests from descendants of refugees who fled Hitler
British descendants of refugees who fled Nazi Germany, including many Jewish families, are racing to secure German nationality so they can remain EU citizens after Brexit, according to official data.
The number of Britons applying for German passports using a special legal provision, article 116-2, that aims to make amends for Nazi-era persecutions has soared by more than 1,500% since the UK voted to leave the bloc in June 2016.