Organized branding not reform.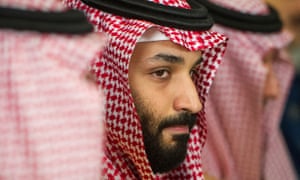 The Saudi crown prince allowed women to drive, but the disappearance of Jamal Khashoggi reveals his true nature
In June, when the ban on Saudi women driving ended, it was portrayed around the world as part of a modernising, liberalising agenda by the new crown prince, Mohammed bin Salman. Yet the authorities ordered female activists not to speak out in its favour. Their blunt message was that what was being offered was the gift of King Salman and his crown prince son, and not a result of the campaign by female activists. In fact, the government had arrested 11 of these activists a month beforehand. Though four were released, the remaining seven had led a petition demanding that the female guardianship system – which treats adult women as legal minors – be abolished. They remain in detention without charge, but could face up to 25 years in jail.
Related: Khashoggi's fate isn't a surprise: Trump has emboldened Saudi Arabia | Mohamad Bazzi