kid gestapo!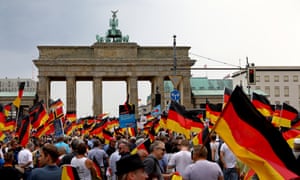 Far-right party accused of adopting tactics used during Nazi and Communist eras
School pupils in Germany are being urged by the far-right Alternative für Deutschland party (AfD) to denounce teachers who express a political opinion.
Neutral Schools, an online portal, has been launched as a pilot project in Hamburg and the AfD has announced plans to roll out the scheme across the country.