Ummm, err – not US trade secrets; GE technology.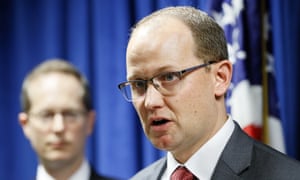 Yanjun Xu indicted in Cincinnati after extradition from Belgium
Xu accused of targeting aerospace firm GE Aviation
A spy for the Chinese ministry of state security has been arrested and indicted on charges of economic espionage and attempting to steal trade secrets from several US aviation and aerospace companies, according to the justice department.
Yanjun Xu, a deputy division director for the ministry's Jiangsu state security department, is accused of targeting several aerospace companies, including GE Aviation, a subsidiary of General Electric Co, the justice department said in a statement.