Elitist White Brit – no surprises here.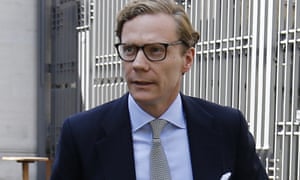 Exclusive: leaked papers reveal racist slur by Alexander Nix, who is pitching to run election campaigns in Caribbean
Alexander Nix, the former chief executive of the elections consultancy Cambridge Analytica, is facing fresh questions about his conduct after a leak of documents revealed he used a highly offensive racial slur to describe the prime minister of Barbados.
The British consultant, who lost his business after an investigation by the Observer exposed the firm's unauthorised use of data from millions of Facebook users, has been pitching to once again run election campaigns in the Caribbean.